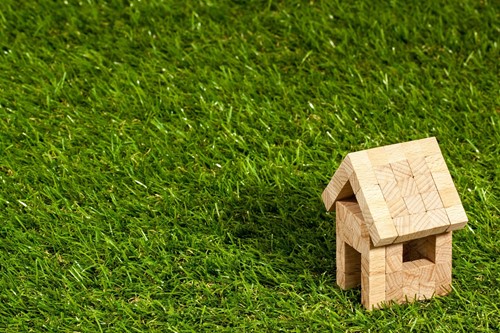 Photo by Harry Strauss from Pixabay
Selecting the right property for a fix-and-flip requires entrepreneurs to account for wide-ranging elements. The real estate market remains chock-full of properties in need of renovations that could make them a valuable commodity.
By that same token, a house-flipping professional must purchase a property that delivers a substantial return on investment and does not linger on the market. When house flippers choose poorly, they can suffer significant losses. To avoid an expensive trial-and-error process, house flippers may want to consider the following ways to evaluate properties on a case-by-case basis to make informed decisions.
Location, Location, Location Can Be Complicated
When real estate agents sell homes, they think in terms of location differently than house flippers might. Proximity to shopping restaurants, high-rated schools and low-crime areas remain essential in selling existing homes and new construction projects. For the house flipper, other considerations may also be pertinent.
Neighborhoods occupied by predominately young professionals and remote workers can open your venture to a niche demographic. The Hipster subculture, for example, carved out communities of their own that attract like-minded buyers. Certain locations don't need to be near excellent schools or mini-malls. Consider the location in terms of who would buy the home, how much would they pay and how quickly can you flip it.
Make Big Profits From Small Houses
Conventional logic would show that big houses have the potential to deliver larger fix-and-flip profits. That may not be the case. If you buy one of the larger properties in a neighborhood, then the comparable sales can push potential buyers to the high end of the area's scale. In this scenario, the renovated home could sit on the market. Paying on remodeling loans and having your investment capital tied up can be counterproductive.
If you go in the other direction, it may be easier to turn homes over more quickly. A modestly sized property in a friendly neighborhood could increase the pool of buyers. That's largely because you open the demographic to two ends of the spectrum — starter-homebuyers and retirees looking to downsize.
Consider Properties With Terrible Curbside Appeal
Nice lawns, perennial gardens and ornamental trees make a front yard look fantastic. They also tend to drive up property values. A blighted front yard, by contrast, drives down the cost of the house you're looking to buy and then flip.
Landscaping can be one of the least expensive upgrades. House flippers can roll up their sleeves and add plant gardens, hardscape elements and even plant a Dogwood tree in the front yard. Tear out dead clumps of grass and install turf, and the newly minted landscape can draw offers like a paper clip to a magnet. To make informed decisions, house flippers should embrace deficiencies they can fix with a little DIY sweat equity.
Not All Homes Age Gracefully
Historic and vintage homes may seem like a good fit for a fix-and-flip, but that's not always true. If you select a home built in the 1800s that enjoys structural integrity, restoring it to its former glory may garner high profits. Fast-forward to the 20th Century and the pervasive use of lead paint and asbestos could render a renovation financially impractical.  
Finding lead or asbestos can trigger safety and remediation regulations. You could find yourself calling a professional outfit to handle this costly aspect of the rehab. As a house-flipping professional, you want nothing to do with the sometimes astronomical cost of removing lead or asbestos. One general rule experienced house flippers adopt is never buy a house built before 1978.
In terms of making informed decisions, consider the home through the lens of cost-to-profit ratio and the ability to resell quickly. You're not buying a dream home to put down roots in a community. House flipping is strictly business that paves the way for others to find the community they want to be a part of.